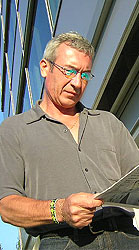 I wanted to work as an interior designer, but my color vision deficiency held me back. Now with my ColorView glasses, I have been able to pursue my life-long dreams! — ColorView Client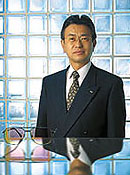 + News & Event +
Mission Statement
"We are hoping to spread the world of colours through ColorView® Lenses."
Our visual world is not made up of just letters and numbers. There is a wealth of information consisting of colours that we process continually without even knowing it. Colours play a more important role in life than ever before. With our innovation and expertise we have created the the most up-to-date optical technology, the colour perception mechanism, so people with colour vision deficiency can see colours the way they were intended to be viewed.
History
ColorView® did not happen over night. Years of science and research have made it all possible. We have over half a century of business experience including 40 years corporate and eight years research dealing with lenses to perceive colour. Now our flagship product"ColorView®", has been made available to the global market.
1946
Mr.Hiroshi Ito started his clock repair business in Japan.
1961
Corporation Founded by Current Chairman Mr. Hiroshi Ito.
1976
Corporation starts Glasses business
1984
Mr. Hiroyuki Ito President, Founder Mr. Hiroshi Ito chairman
1996
R&D initiation for colour blind glasses
2002
U.S. office established to research global market.
Nov. 2003

Color

View® lenses sold in Japan
2003

Color

View® incorporates in California, U.S.A
Aug. 2004

Color

View® lenses sold in Australia market.